The season for pumpkin-flavored candles, apple pie, and finding the perfect fall collectibles is here! I hope all of you are doing well, despite the horrifying happens that transpired this week, which left many of us mortified. However, here at True Vivant we want to celebrate life, so let's bring the excitement back! The first on our list of fall favorites is made with love and will make your hair Gone with The Wind Fabulous. I'm talking about the Lotta Body w/ Coconut Oil & Shea Oil Collection! To be honest, this was my first time trying the Lotta Body product line. I have featured other products on my blog, but it's been quite some time since I've posted hair products or skin care articles. So what better way to welcome this upcoming Holiday season with Hair Products to help you get ready for selfie collages!
Are you ready? P.S. Please watch my tutorial video below to hear my thoughts about the product.
Moisturize Me- Curl & Style Milk
I like to call the Curl & Style Milk my miracle stying milk. For natrualista's, finding a product that provides moisture and bouncy definition can be difficult. Especially, when you have a 4c hair texture like me. Don't me wrong, I do have coils and corkscrew curls, but it's the moisture factor and battling against the outside climate leaves each strand of my hair dry and in desperate need of softening. All of my elaborate words sums up the Curl & Style Milk.
You know I'm all about a product that works; however, the fragrance needs to be working as well. Thankfully, I don't have any problems with the Curl & Style Milk's when it comes to the texture an fragrance.
What it Does:
Detangles, conditions, and controls curls while adding brilliant shine, body, and bounce.
Product Benefits:
Defines curls
Tames frizz
Adds moisture & brilliant shine
For relaxed & natural hair
How to Use:
Apply to damp, towel-dried or dry hair. Distribute evenly through hair with fingers from roots to ends. Style as desired.
Wrap Me- Foaming Mousse
Now, once my hair is moisturized with the Curl & Style Milk, I normally use the Foaming Mousse the scrunch each section to define my curls and tames the frizz, so my hair is snatched. The pump is so convenient, especially if you're always on the go.
What it Does:
Can be used for wash and wear styles, defining curls, and taming frizz.
Product Benefits:
Creates soft wraps
Defines curls
Tames frizz
For relaxed & natural hair
How to Use:
FOR CURLS: Apply foam liberally to towel-dried hair from roots to ends for definition. Allow hair to air dry or diffuse.
FOR WRAPS: Wrap, mold, or set the hair. Style as usual.
Style Me- Texturizing Setting Lotion
For the more edgier side of you to shine brightly, but with class of course. Texturizing Setting Lotion locks in every strand, braid, and protective style so you have more time for fun, instead of constantly having to reapply product. I will elaborate more on the product in the video!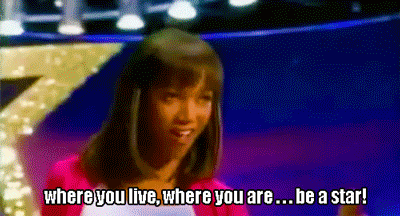 What it Does:
For superior hold, beautiful body, and amazing shine. Locks out humidity and smooths each strand for a long-lasting, silky smooth, glossy set. Creates a firm hold, yet easy to comb.
Product Benefits:
Creates superior hold
Adds brilliant shine
Great body
For relaxed & natural hair
How to Use:
Ready To Use formula, no mixing necessary. Apply to damp hair and comb through. Blow style or set on rollers. When hair is fully dry, style as desired.
Control Me- Edge Gel
The Control Me Edge Gel really controls me! My edges are laid and always paid, and it's small so you can carry it anywhere. This is a photo of the sample packet, but they do sell the full size. These sample packs lasted me for almost 2 weeks, and a day, so I could only imagine how long the long the large size will last me. Hopefully longer, it pays to buy good and in large quantity. A future inventment!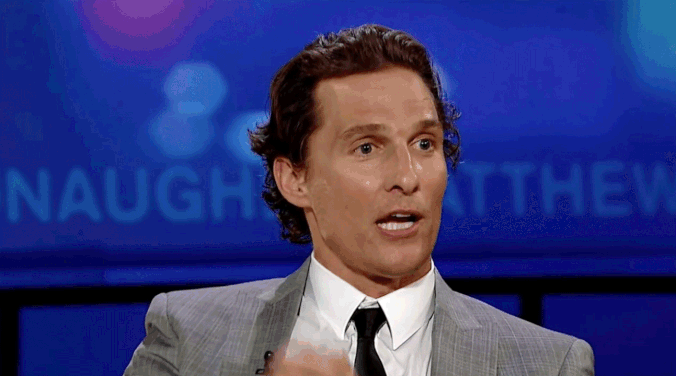 What is Does:
Controls, holds, and smoothes edges. Perfect for sleek styles, ponytails, updos, and sculpting.
Product Benefits:
Controls,holds, & smoothes edges
Non-flaking
Moisturizes & strengthens
Non-sticky, non-greasy, non-hardening
For relaxed & natural hair
How to Use:
Apply to edges with fingertips to smooth edges, control flyaways and tame frizz for a polished, finished style.
Shape Me- Custard Gelée
The glue that holds all of the products together. Shape Me- Custard Gelée, the curl elongator and coconut oil shine is my favorite characteristic of the Custard Gelée.  If aloe vera gel and grape jelly had a baby, this is it! My curls were loose, my scalp was moisturized and I didn't have to keep reapplying more of the custard just to achieve a Chilli from TLC look. Simply perfection down to the formula and quantity!
What it Does:
Enhances manageability and shine by taming frizz and adding moisture. Will not leave hair greasy, sticky, or crunchy.
Product Benefits:
Long-lasting hold
Tames friz
Adds moisture
For relaxed & natural hair
How to Use:
To define curls or to set braids, twists, coils, or knots, apply a small amount to clean, damp hair. Let hair dry or use a diffuser. Once hair is fully dry, style as desired. For a smooth look, apply to dry, straight hair. Great for updos, ponytails, molding or sculpting.
Here is my Video Tutorial & Honest take on each product from Lotta Body w/ Coconut Oil & Shea Oil Collection:
I hope you enjoyed my Hair Tutorial video!?
Please like, subscribe and comment to see more video like this. Special Thanks to Lotta Body for blessing me with these life-saving products.
To Purchase more of these curl creating & edges laid products visit:http://lottabody.com/
If you've been following my Youtube channel, I and family evacuated from Florida due to Hurricane Irma.
Here is my evacuation update video: https://youtu.be/QnOKGPvgWdE
Instead of sitting down and wondering what to do next, I decided to create care packages for families in Houston, Florida, Puerto Rico, United States Virgin Islands and all the areas affected by these devastating Hurricanes.
*100% of your funds for each box will be used to purchase all of these supplies and shipped to millions of moms in the United States and in the Islands.
Will you join me?
Here is the link to my care packages: https://infothenewmomsguide.wixsite.com/thenewmomspackage
21 US Virgin Island Hurricane Help
Tim Duncan supporting relief efforts in the US Virgin Islands:
http://21usvihurricanehelp.com/
For Business Inquires:vivantwithdanna@gmail.com
XoXo,
Danna